Who is online?
In total there is
1
user online :: 0 Registered, 0 Hidden and 1 Guest
None
Most users ever online was
13
on Mon Aug 05, 2013 12:26 pm
Demonic City of the Night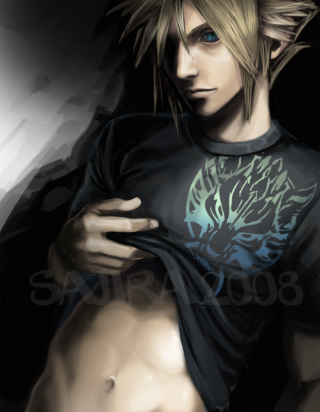 Name: Keeper (code name) Other name is K E E P E R
Age: Looks 23, but actually in his 2 years old. (he was created to look 23 yet he's been alive for 2 years)
Gender: Male
Relationship Status: Pansexual. (single)
Race: Speical Human
Rank: Experiment K, Child from Machine. (progenation machines. DNA is from a lengardary warrior. JUST THINK DOCTOR WHO!)
--
Hair: Blond hair that is spiked
Eyes: Blue
Markings: Tattoo of the word K.E.E.P.E.R
Personality: Mixed up personalities
---
Likes: Blood, Drinking and fighting
Dislikes: Scientists, Angels and Clones of himself.
#81FF38]Habits: Wearily of everyone, Glares at people.
Turn Off: Bondage, him being a slave to his master.
Turn Off: Gentleness
---
---
Weapon: Omnislash Sword (Cloud FFAC sword)
Picture of Weapon:
Spoiler:
Strengths & Weakness of your Weapon:
Weakness
Can't hide all his swords, while he is carrying them.
Strengths
Six swords make his ultimate weapon and attack. He doesn't have to combine all six he can just combine a couple together and un-combine them in battle easily.
Ability: SOLDIER
Strengths & Weakness of your Ability:
Strength
Super Speed, Quick Healing, strength increases, More of a perfect balance.
Weakness
Tired after using this ability or knocked out.
---
---
History: He was born... No created by Scientist 2 Years ago. Human were trying to create the perfect weapon in war. They had the perfect DNA from the best warrior back in the old modern age, The used this Warriors DNA in a Progenation Machine(look up in Jenny from Doctor Who. If you don't what it is.) Was created within the Machine.
Keepers first year of life he was taught how to fight before he could even learn how to speak, He had to learn the basics Reading, Writing, Talking heck even tying up his shoe laces too by himself. Everything else came naturally if he did it wrong he got a beating by the scientists. They finally did create he perfect weapon, Super speed, Super Strength, rapid healing, A balance like a cat, but they should of know not to give a weapon a will, let alone a free one. He slaughtered them all. Leaving only to survivors of the scientists A young pregnant female and A small lad what was there for work experience. He also destroyed the Machine that created him... Yet Now Scientist of this Era are trying to re-create him but more controlled but each time they try they fail. Due too Keeper Actually absolved all The DNA of the Legendary Warrior.
Keeper now Roams the streets of the Demonic City, Searching for a Master, One that is worthy of his service.
Okay..erm- Hi. I'm going to recreat this in to the new format later on in a new topic yet can you please keep this one til I finish my other one?
We've Moved this profile here due to it has been accepted yet we've deleted ur account we are unsure if you want this profile kept.

---Admins
Ê^µ´ †ø çå¨ß´ ÇÓÅØÍ¡¡¡
TRUE FORM WITH HER SCYTHE ICHIGO
Spoiler:
LANI KIRA
https://www.youtube.com/watch?v=mdUI87bLJuQ&feature
High Ranked Retired Shinigami




Posts

: 7


Join date

: 2011-02-06




Similar topics
---
Permissions in this forum:
You
cannot
reply to topics in this forum